Monkey Bar DYO

Monkey Bars:
Offering great climbing challenge for older children, the Monkey Bars combine hanging
and climbing in a compact frame. Available with an optional slide to give younger children
their own play area.
Step 1: Take Your Tower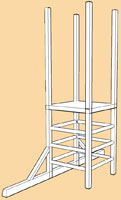 Step 2: Choose Your Tower Add Ons
- Below is a list of options that you can add onto the Monkey Bars.
Commando Net: Monkey Bars:
- In this unit we have used both, that is our reccomende layout on the monkey bar
system.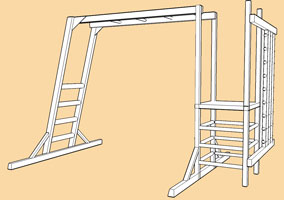 Restrictions With The MonkeyBars:
The MonkeyBars dont have a very large range of selection however you can change
the layout and add a swinghanger,
Swing Hangers:

- Below is the range of swings that can added to the swing hangers:
Baby Seat: Baby Growing Seat: Swing Rings: Flexible Seat:
Tyre Swing: Monkey Seat: Wooden Seat: Rocket Rider:
Rope Ladder: Rubber Seat: Trapeeze Bar Horizontal
And Rings: Tyre Swing:
Step 5: Would You Like A Slide?
- A slide is always a focus on a climbing frame, we always put slides on our
combinations because it's great for young and older kids alike. With the slides,
there is even more modularity available as you can change where the slides
sits on the platform or even connect it onto another tower.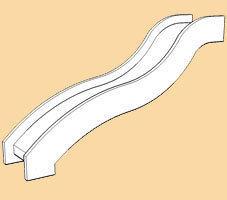 Step 4: Choose Your Layout
- The layout of your climbing frame is very important, now that you have figured out
what items you would like to make up the climbing frame, you now have to figure out
how you are going to lay it out. Below are a few examples of our standard pack layout.