Arundel DYO

Arundel Climbing Frame:
A complete high quality wooden climbing frame at the cost of a metal one.
Excellent value for money.
Step 1: Take Your Tower

- The next part is to choose your tower Add Ons, below are the options of what can
be used with this tower:
Step 2: Choose Your Tower Add Ons
- Below is a list of options that you can add onto the Arundel Twin Tower.
Commando Net: Rock Wall: Picnic Table: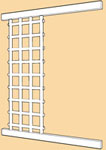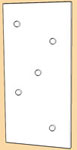 Monkey Bars: Staircase: Climbing Ramp: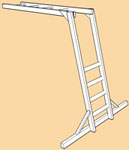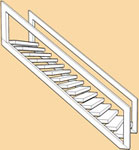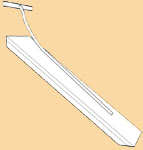 - In the example system we have built the climbing frame with the add ons below: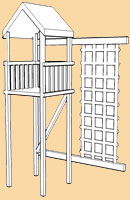 Step 3: Decide If You Want A Swing Frame
- The swing frame is a major feature point of any climbing frame. What the big
feature with Action Swing Frames is that you can configure them in a number
of different ways. Not only that, but you have the option to make it a single
swing frame if your short on space.
Below are a few diagrams illustrating how the swing frame can be configured:
Double Swing Frame: Single Swing Frame: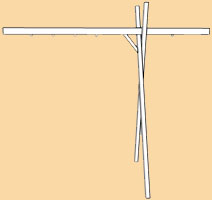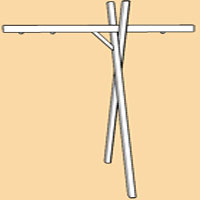 - In our example above we have used the double swing frame.
Step 4: Choose Your Swing Frame Accessories
- Now that you have your climbing frame system, it's the step where you can add
the fun bits for the kids. The main attraction of the Action swing frames is that
they have the ability to interchange the swings. So you can have a variety of swing
seats to use at any one time. Added to that, all the swing frames come with an
extension bar to allow a single attachment swing to be fitted to add to the fun.
- Below is the range of swings that can added to this swing frame:
Baby Seat: Baby Growing Seat: Swing Rings: Flexible Seat:
Tyre Swing: Monkey Seat: Wooden Seat: Rocket Rider:
Rope Ladder: Rubber Seat: Trapeeze Bar Horizontal
And Rings: Tyre Swing:
Step 5: Would You Like A Slide?
- A slide is always a focus on a climbing frame, we always put slides on our
combinations because it's great for young and older kids alike. With the slides,
there is even more modularity available as you can change where the slides
sits on the platform or even connect it onto another tower.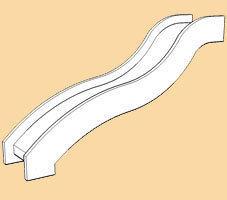 Step 6: Choose Your Layout
- The layout of your climbing frame is very important, now that you have figured
out what items you would like to make up the climbing frame, you now have to
figure out how you are going to lay it out. Below are a few examples of our
standard pack layout.