Safety Surfacing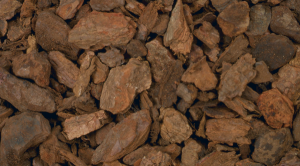 Play Bark
Available in 3 cubic metre loads this specially treated surfacing is perfect for giving a natural look to your child's play area. This well graded, pine bark based loose impact safety surface is suitable for use in and around climbing frames and play equipment and is from FSC mixed sources.
Code: ATJE401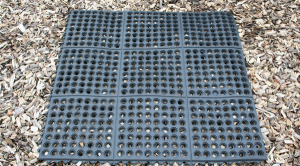 Rubber Garden Mat (1mx1m)
This great safety surfacing can be used all round a play area or climbing frame or in areas of high wear.  Designed to allow the lawn to continue to grow through the matting. The mats also features a special interlocking edge design that secures them together.
Code: ATJE 8601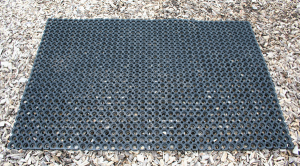 Rubber Grass Mat (1m x 1.5m)
This large rubber matting will provide safety and protection when used in a play area and is designed to allow your lawn to continue to grow through ensure that your garden looks pristine without sacrificing the safety of your children.
Code: ATJE 8602